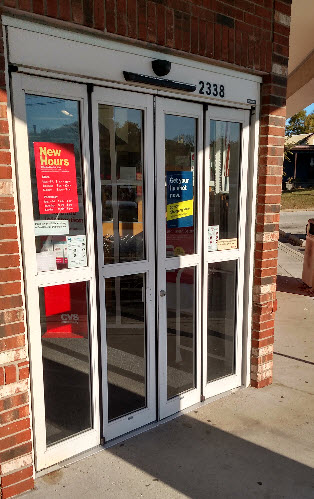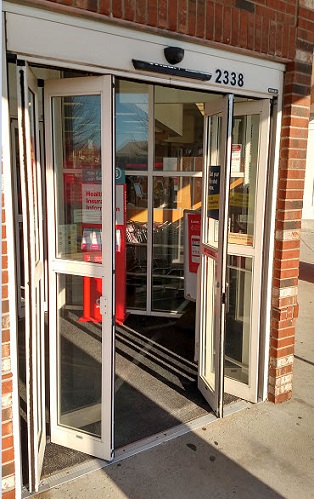 Folding doors are exactly what they sound like – doors that literally fold, providing an entryway or exit way, and saving space in the process. Bi-fold doors, in comparison, are those folding doors that fold twice instead of just once. These doors are typically designed for large entryways, and are particularly popular in commercial buildings.
What Are Automatic Bi-fold Doors?
Automatic bi-fold doors—which typically rely on sensors to detect a person's presence, thereby opening—are a fantastic option for commercial properties that want to improve foot traffic flow, aesthetic value, and efficiency. These doors utilize a track to move doors effortlessly from the closed to open position and back again. For automatic bi-fold door installation, replacement, or servicing needs, contact the Chicago area professionals at Preferred Window & Door today.
Why Choose Bi-fold Doors?
Bi-fold doors are designed to be stylish, functional, and practical for business owners and owners of commercial properties alike. Bi-fold doors provide numerous benefits. For example, bi-fold doors:
Maximize natural light when manufactured from glass;
Are compact, taking little space when opened;
Feature a locking system that offers improved security;
Are customizable;
Require little maintenance;
Provide immediate and efficient access to the outdoors;
Can open to difference sizes; and
Are physically and aesthetically pleasing.
Bi-fold doors can also provide additional insulation for a business, and can make a commercial property more energy efficient. Bi-fold doors can also be used internally in a business, i.e. for a closet or pantry.
Properties that Benefits from Bi-fold Doors
There here are a number of commercial and private property types that benefit from bi-fold doors. These include, but are not limited to:
Apartment buildings and condominiums
Hospitals
Grocery stores
Shopping centers
Retail centers
Airports
Hotels
Pharmacies
More
Installation, Repair, and Servicing
Whether you are considering installing bi-fold doors within your property, need to repair broken or malfunctioning doors, or just need to schedule a routine maintenance and servicing inspection, the team at Preferred Window & Door is here to help. We can also help you to choose your bi-fold door features, offering everything from enhanced security doors to ultra quiet doors to doors that provide thermal regulation and additional insulation. No matter your bi-fold door needs, we have the solution for you.