Automatic Door Service & Repair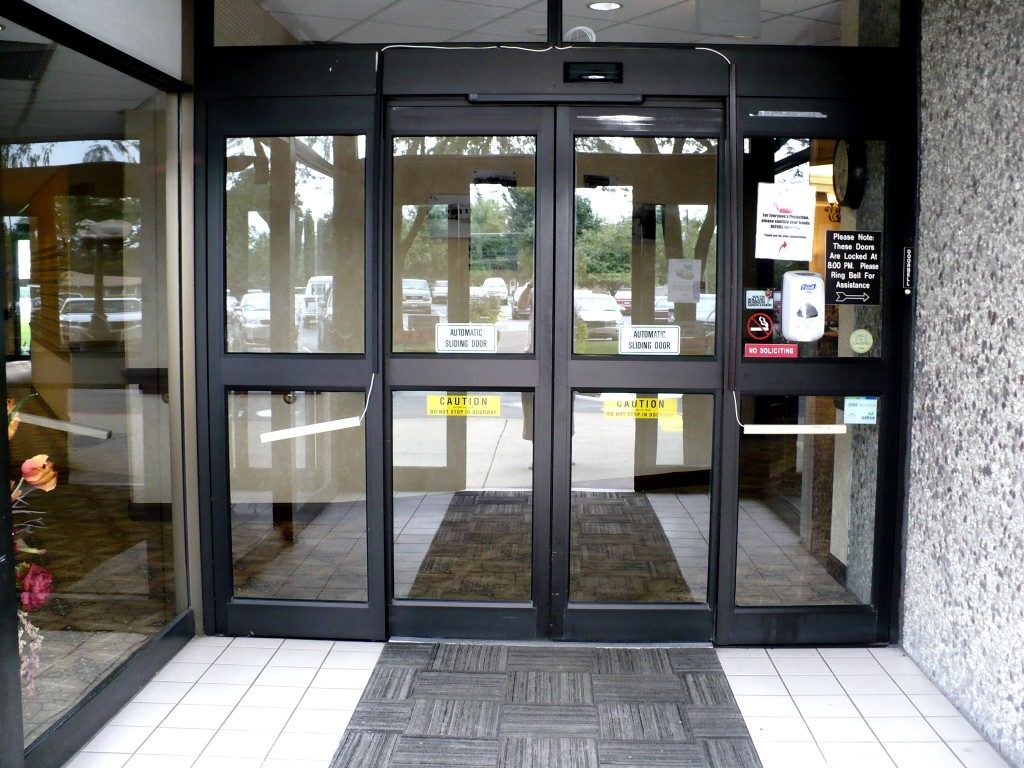 Automatic doors are common in a wide range of businesses. Ranging from grocery stores to hospitals, automatic doors help to ensure that you are never losing energy by virtue of an open door, maximize light exposure, allow for those with disabilities to enter and ensure that your business is in compliance with ADA standards, and provide immediate access to an outdoor or separate area. For these reasons and more, dozens of industries have chosen automatic doors as their go-to on their properties.
While automatic doors are extremely beneficial, when not maintained properly, problems can start to arise. If you are experiencing automatic door problems, or if your automatic door has not been inspected or maintained in recent memory, it is time to call the automatic door service and repair professionals at Preferred Window & Door.
Types of Automatic Doors We Service
At Preferred Window and Door, no automatic door problem is too big for us. We service all types of automatic doors in a variety of industries, including:
Automatic bi-fold doors
Automatic sliding doors
Automatic swinging doors
Automatic bi-part doors
The door types above also include swinging and sliding side-entry automatic doors, entryway systems designed to be in compliance with the ADA (Americans with Disability Act), revolving doors, and keypad entry system doors. If you are not sure whether or not your automatic door falls into our scope of service repairs, call us immediately to get more information.
What Our Service Technicians Do
If you notice an automatic door problem, we encourage you to call a professional immediately. However, do not wait until a problem occurs to reach out to our team; if you have not had your automatic doors inspected in recent memory, the time to do so is right now.
Upon arriving on your property, our professional automatic door service and automatic door repair technicians are prepared to handle the job from start to finish. This means that our team will handle the entire project, including:
Assessing the issue and diagnosing the automatic door problem;
Ordering the appropriate materials necessary for a fix (we have many of these materials in our own warehouse);
Repairing the problem in a timely manner; and
Performing maintenance on and improving upon other automatic door fixtures, including all automatic door openings.
Why Choose Us?
If you live in the South Cook County, Illinois or Lake County, Indiana, you have a multitude of choices when it comes to who you are going to call for automatic door service and repair.