Aluminum Rolling Shutters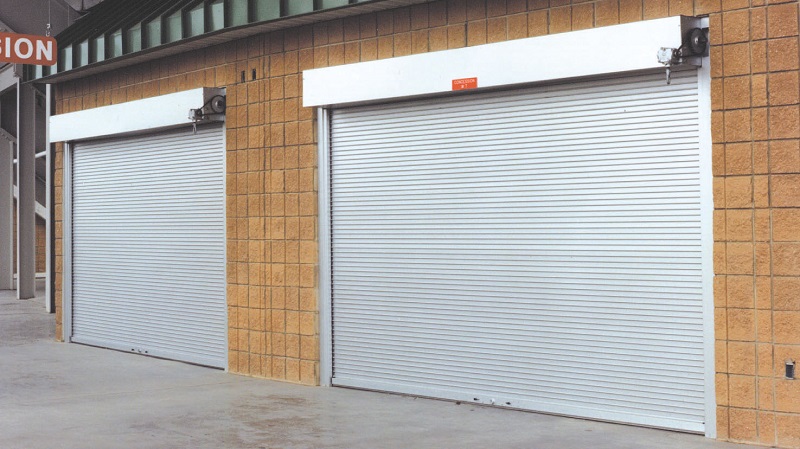 Aluminum rolling shutters and roll up doors have many applications in a variety of industry types, and may be the perfect solution for your business's needs. At Preferred Window & Door, our South Cook County, Illinois and Lake County, Indiana experienced service professionals can answer all questions that you have about aluminum rolling shutters, including the benefits of aluminum rolling shutters, the estimate costs, installation time, and any downsides to this shutter type.
What Are Aluminum Rolling Shutters Used For?
Aluminum rolling shutters are found in a multitude of businesses. Aluminum rolling shutters are found in parts rooms in the automotive industry, as ceiling to floor walls in inside retail areas (such as a mall), as garage doors, as counter shutters in the food service industry, and as customer service counter shutters in hospitals, clinics, and other business types.
The Benefits of Aluminum Rolling Shutters
Rolling shutters provide many benefits. These include, but are not limited to:
Improved security
Weather protection
Energy saving benefits
Noise reduction
Privacy
Clear division of space
Rolling shutters can reduce energy costs by helping to regulate temperatures when the door is closed and not in use, reducing the need of the use of an air conditioner or a heater. If the aluminum rolling shutters are located outdoors, they can also offer protection in the event of a storm.
Specifically, aluminum has many of its own unique benefits as well. For example, aluminum is a flexible metal type that can be manipulated to fit nearly any frame size. Aluminum is also available for custom design, is a lightweight material, and is relatively inexpensive in comparison to other material types.
Why Choose Aluminum Rolling Shutters?
Aluminum rolling shutters are one of the most cost effective, as well as one of the most convenient, ways to protect indoor areas, close off a space, or create a clear boundary between areas. Aluminum rolling shutters can be manual, but the automatic version is often preferred – this allows a person to open and close their aluminum rolling shutters with the touch of a button.
Rolling Shutter We Supply and Install
At Preferred Window & Door, we have a number of rolling shutter brands for you to choose from that we both supply and install. We can also offer repair and maintenance, as well as replacement too. Brands that we carry include: