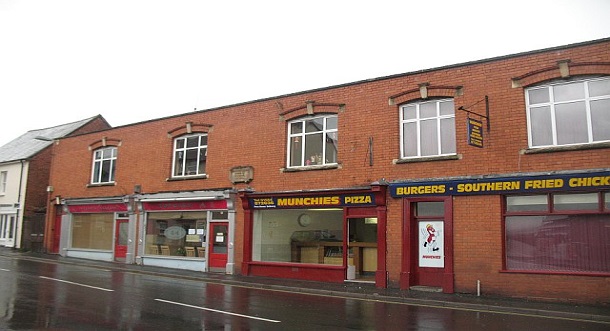 Fast and Professional Installations
Our Own Employees, No Sub-Contractors
Detailed Ingenuity for a Complete Quality Installation
Highest Standards of Windows and Installations
No Job is Too Big or Too Small
Accommodate Special Needs and Requirements
Highest Overall Value for Price
Emergency Services and Repairs
We Keep Business Traffic Flowing
For fast food restaurants, windows and doors play a crucial role in the businesses' success. Beginning with the most obvious – the drive-thru window – any type of defect with this window could impede or completely inhibit business from continuing. A broken drive-thru window, or one that won't open, is unacceptable.
But drive-thru windows aren't the only things that affect customers and the fast food business; entryway doors are a huge component too. While most people use the drive-thru, many will enter the fast food restaurant and order in person when lines are long or they want to sit to eat. If entry way doors are defective, then, a customer may be deterred.
Some fast food restaurants also use rolling shutters or grills in order to lock up shop at the end of the day. When these systems are not in place, the area may be more vulnerable to theft.
Of course, even if all doors and windows are technically "working" as they should, they may not be the most efficient model for you business.
Our Window & Door Services for Fast Food Businesses in Illinois and Indiana
We offer a wide range of window and door services for fast food companies and other commercial business in Illinois and Indiana.
We can assess all windows and doors on your business's property to determine whether or not the windows and doors are as efficient as they could be. Keep in mind that dated windows and doors often allow heat to escape in the winter, and let heat in in the summer, resulting in higher utility expenses.
If your windows or doors are in need of replacement, we have a huge array or windows and doors to choose from. We offer the highest quality window and doors for businesses.
We can also perform maintenance for you windows and doors, as well as repairs. We offer emergency repair services, and are available 24/7 if you have an emergency repair need.